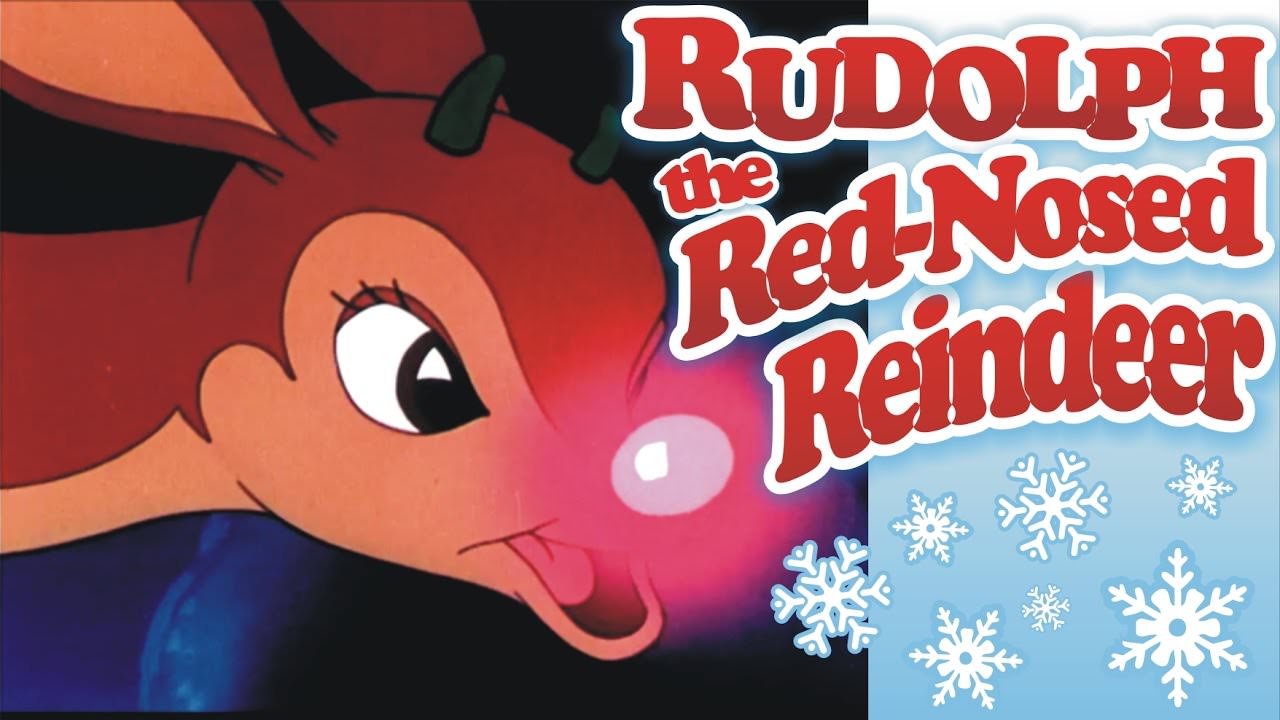 Rudolph The Red-Nosed Reindeer
(USA 1948)
Somewhere In Dreamland, Santa's Surprise, Hector's Hectic Life, Snow Foolin, Jack Frost, Christmas Comes But Once A Year, The Night Before Christmas, The Shanty Where Santy Lives We all love Christmas cartoons. You know Dasher, Dancer, etc., as the song goes and for the past several deca…
Full summary
Somewhere In Dreamland, Santa's Surprise, Hector's Hectic Life, Snow Foolin, Jack Frost, Christmas Comes But Once A Year, The Night Before Christmas, The Shanty Where Santy Lives
We all love Christmas cartoons. You know Dasher, Dancer, etc., as the song goes and for the past several decades, you've known Rudolph The Red Nosed Reindeer as well. He's become so familiar a part of the Christmas scene that, like his contemporaries, the gremlins, a lot of people aren't even aware that he only goes back to the early-to-middle 20th century. Rudolph The Red-Nosed Reindeer began as an attempt to promote the department stores at Christmas.
In 1939, Montgomery Ward gave away Rudolph the Red Nosed Reindeer coloring books every Christmas and decided to produce its promotional give-away in-house. Robert L. May, worked as an advertising copywriter, commissioned to write a Christmas story for young readers, and the result was Rudolph. May drew on some of his own childhood experiences as a kid that other kids sometimes picked on, to craft a story of a picked-on kid who made good, prospering as a result of the very attribute the others made fun of.
Rudolph The Red Nosed Reindeer was written in the form of rhyming couplets. Montgomery Ward's publicity department initially chose not to follow the judgment of May's daughter, to whom he'd read the Christmas story aloud as he wrote it. Red noses hinted drunkenness, they said, which felt inappropriate for a sweet, gentle, parent-friendly Christmas story. Denver Gillen, a co-worker in the advertising department, showed just how parent-friendly Rudolph The Red-Nosed Reindeer was. The artwork became a Christmas cartoon book.
Rudolph The Red-Nosed Reindeer hit the big screen in 1944. Max Fleischer produced an animated version of the Rudolph The Red-Nosed Reindeer Christmas story for The Jam Handy Organization (Detroit studio, not Hollywood). Reissued in 1951 with the song added. It is still a popular Christmas cartoon short. In 1947, May negotiated ownership of the Rudolph property, which had hitherto been held solely by Montgomery Ward. The Christmas cartoon was shown on TV since 1948. Soon after, Johnny Marks, wrote Rudolph's famous Christmas song, first recorded by cowboy star Gene Autry in 1949. The song sold two million copies that year. Most popular adaptations of the Rudolph The Red-Nosed Reindeer song.
CHRISTMAS SING-ALONG KARAOKE SONG LYRICS:
Rudolph the Red-Nosed Reindeer
Had a very shiny nose
And if you ever saw it
You would even say it glows
All of the other reindeer
Used to laugh and call him names
They never let poor Rudolph
Join in any reindeer games
Then one foggy Christmas Eve,
Santa came to say,
Rudolph with your nose so bright,
Won't you guide my sleigh tonight
Then how all the reindeer loved him,
As they shouted out with glee,
Rudolph the red-nosed Reindeer
You'll go down in history
Rudolph the Red Nosed Reindeer
Had a very shiny nose
And if you ever saw it,
You would even say it glows,
And all of the other reindeer
Used to laugh and call him names,
They never let poor Rudolph
Join in any reindeer games,
Then one foggy Christmas Eve,
Santa came to say,
Rudolph with your nose so bright,
Won't you guide my sleigh tonight
Then how all the reindeer loved him,
As they shouted out with glee,
Rudolph the Red-Nosed Reindeer,
You'll go down in history
Director:

Max Fleischer

Writer:

Joe Stultz, Robert May

Cast & Crew:

Charles Schettler, George Kleinsinger, Harry R. Wilson, Howard Kakudo, James Higgins, Max Fleischer, …

Full cast & crew

Cast & Crew:

Charles Schettler, Fletcher Smith, George Kleinsinger, Harry R. Wilson, Howard Kakudo, James Higgins, Max Fleischer, Paul Wing, Robinson McKee, Samuel Benavie, Shane Miller, William Sturm