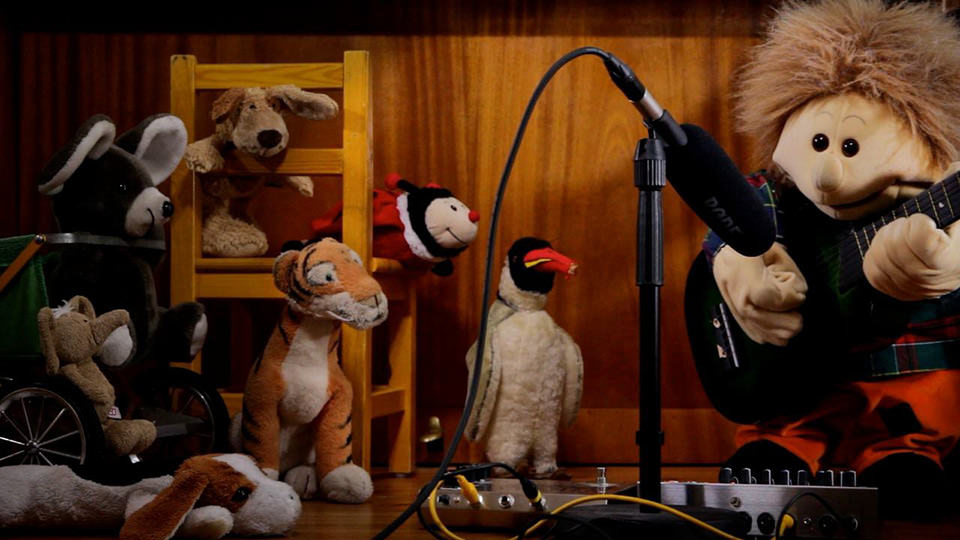 Bodo is going to have a show for his friends, but everything gets out of control. 
In his loop machine a musical structure evolves from unwanted sounds. 
Bodo, a master of improvisation, keeps cool and creates a new hit with it.
 But he has not expected Penguin, his jealous friend….…
Full summary
Bodo is going to have a show for his friends, but everything gets out of control. 
In his loop machine a musical structure evolves from unwanted sounds. 
Bodo, a master of improvisation, keeps cool and creates a new hit with it.

But he has not expected Penguin, his jealous friend….
Director:

Boris Laible

Writer:

Boris Laible

Cast & Crew:

Anna Maria Wiedemann, Bodo, Paula Laible, Pinguin, Rasmus Holmberg

Cast & Crew:

Anna Maria Wiedemann, Bodo, Paula Laible, Pinguin, Rasmus Holmberg