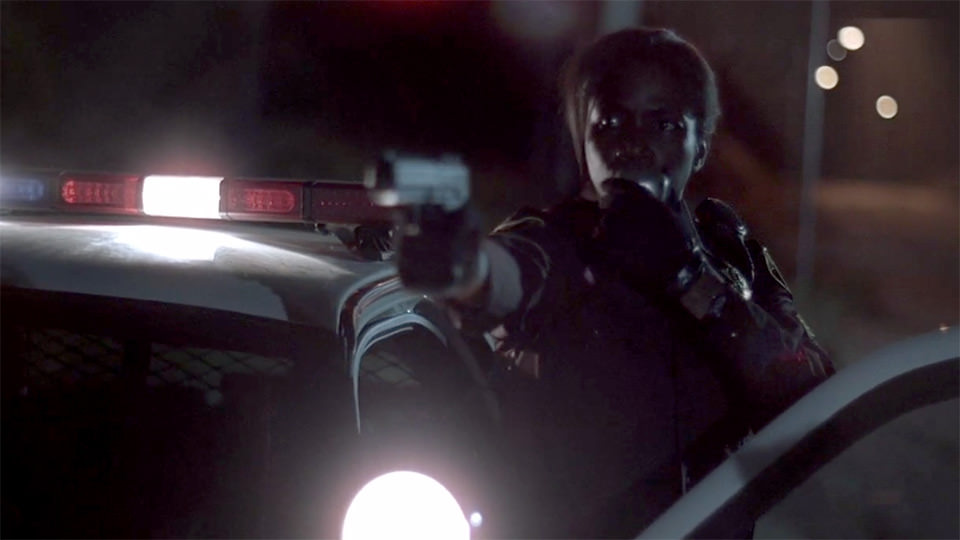 The Narcocorrido, a drug ballad in the Mexican folk-music tradition, mythicizes seedy border tales of the modern west: drug lords, human trafficking, arrests, betrayals, shootouts and murder. Naija Dillion is a Yuma County Sheriff's deputy, an outsider and minority in her community. Gravely ill, N…
Full summary
The Narcocorrido, a drug ballad in the Mexican folk-music tradition, mythicizes seedy border tales of the modern west: drug lords, human trafficking, arrests, betrayals, shootouts and murder.
Naija Dillion is a Yuma County Sheriff's deputy, an outsider and minority in her community. Gravely ill, Naija robs a notorious cartel shipment in a last-ditch scramble for survival.
When the robbery spirals out of control, Naija finds herself caught up in a narcocorrido made real. Can she recognize her shared desperation with the traffickers, men with families in danger if they don't succeed in their delivery, or will she suppress her own humanity to live?
Director:

Ryan Prows

Writer:

Ryan Prows

Cast & Crew:

Alejandro De Leon, Andrew Shankweiler, Anissa Williams, Avi Quijada, Benjamin Kitchens, Blessings Winn-Robertson, …

Full cast & crew

Cast & Crew:

Alejandro De Leon, Alexis Nelson, Andrew Shankweiler, Anissa Williams, Avi Quijada, Benjamin Kitchens, Blessings Winn-Robertson, Braulio Lopez, Brett Hinton, Brett W. Bachman, Brooke Lowrey, Callie Andreadis, Casey Fenton, Chryssanthy Kofidou, Clay Van Sickle, Clément Chapelle, Courtney Dusenberry, Danny Le Boyer, David Greenplate, David Shannon, Devin Hassan, Dulce Escarcega, Ellie Ann Fenton, Elmer De La Cruz, Emilio Rivera, Emily Blackmun, Eric Tolzmann, Evan Koester, Francisco Sonic Kim, Fred Schultz, Gerardo Rojas, Guy Godfree, Hernan Cazarez, Jarod Shannon, Jean Southwell, Jeff Rancillo, Jessica Juarez, Jonathan Buchanan, Josh Hakian, Kyle Lanz, L. Onye Anyanwu, Laura O'Keefe, Lazaro De Yuma, Les Halstead, Lisa Son, M. Ryan Traylor, Matt Resta, Michael Acosta, Michael Finn, Michael Gardner, Michael Toro, Michelle Anyanwu, Narineh Hacopian, Nicholas Bupp, Nick Michaud, Nick Offord, Nicki Micheaux, Nilo Zimmerman, Onye Anyanwu, Owen Granich-Young, Paul Dickover, Peter Petro, Randy Winn, Raúl Castillo, Ray Gaona, Reid Chavis, Ricardo Cardenas, Rick Sander, Robin Rezende, Roxanne Paul, Spike Carrillo, Victor Luevanos