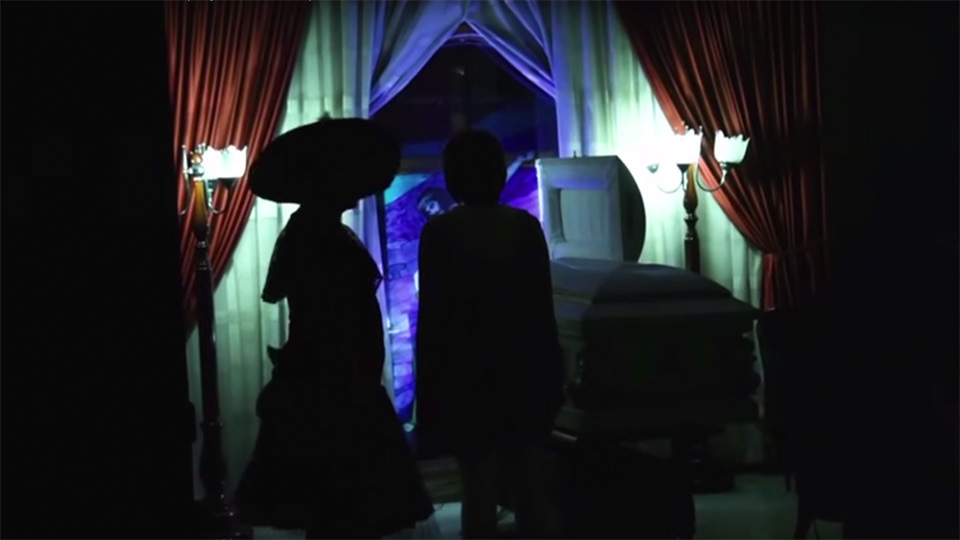 A woman and a girl. They may be rivals, or mother and daughter, or simply unknown. A man the links. The man just died. In the funeral parlor room something decidedly wrong is happening. Adaptation of the eponymous short work of Argentine playwright Javier Daulte. ES: Una mujer y una niña. Puede tra…
Full summary
A woman and a girl. They may be rivals, or mother and daughter, or simply unknown. A man the links. The man just died. In the funeral parlor room something decidedly wrong is happening.
Adaptation of the eponymous short work of Argentine playwright Javier Daulte.
ES: Una mujer y una niña. Puede tratarse de rivales, o madre e hija, o simples desconocidas. Un hombre las vincula. El hombre acaba de morir. En la sala velatoria algo huele decididamente mal.
Cortometraje estudiantil para la materia Taller de Cine dictada por el profesor y cineasta Manuel de Pedro en el año 2009, en la carrera Artes Mención Cine de la UCV.
Adaptación homónima de la obra breve del dramaturgo Argentino Javier Daulté.
Director:

Daniel Dannery, Elsy Paredes.

Writer:

Daniel Dannery

Cast & Crew:

Camera Man: Darien Lingstuyl, Catherina Cardozo, Daniel Ascanio, Daniel Dannery, David Cardona, Elsy Paredes, …

Full cast & crew

Cast & Crew:

Camera Man: Darien Lingstuyl, Carlos Cobos, Catherina Cardozo, Daniel Ascanio, Daniel Dannery, David Cardona, Elsy Paredes, Juan Carlos Castillo, Julie Restifo, Mariaca Semprún, Tania Sarabia, Vera Linares, Vladimir Sanchez