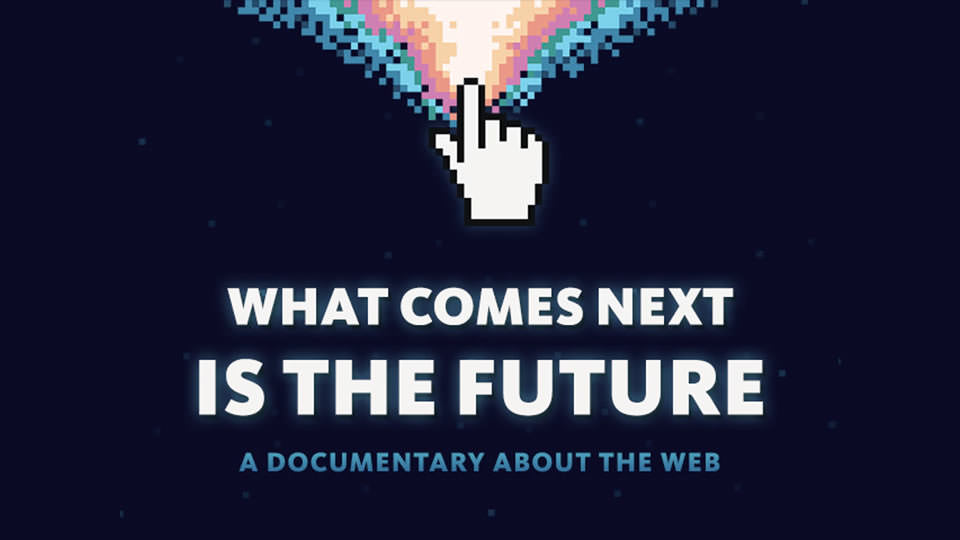 »What Comes Next Is the Future« is a documentary film about the web created by Bearded founder Matt Griffin. It is the story of Tim Berners-Lee's creation – how it came to be, where it's been, and where it's going – as told by the people who build it. In the film, Griffin knits together …
Full summary
»What Comes Next Is the Future« is a documentary film about the web created by Bearded founder Matt Griffin. It is the story of Tim Berners-Lee's creation – how it came to be, where it's been, and where it's going – as told by the people who build it.
In the film, Griffin knits together a narrative by mining dozens of conversations with important figures from throughout the web's history including Jeffrey Zeldman, Denise Jacobs, Tim Berners-Lee, Ethan Marcotte, Chris Wilson, Lyza Danger Gardner, Eric Meyer, Irene Au, Alex Russell, Trent Walton, Val Head, Jonathan Snook and many more.
See futureisnext.com for more information.
Director:

Matt Griffin

Cast & Crew:

Aaron Gustafson, Brad Frost, Brendan Eich, Chris Wilson, Christopher Schmitt, Dan Appelquist, …

Full cast & crew

Cast & Crew:

Aaron Gustafson, Alex Russell, Brad Frost, Brendan Eich, Chris Wilson, Christopher Schmitt, Dan Appelquist, Dave Rupert, Denise Jacobs, Eric Meyer, Ethan Marcotte, Glenda Sims, Greg Hoy, Irene Au, Jeffrey Zeldman, Jenn Lukas, Jennifer Niederst Robbins, Jeremy Keith, John Allsopp, John Resig, Jonathan Snook, Karen McGrane, Kelly Goto, Kevin M. Hoffman, Kevin Sharon, Lyza Danger Gardner, Mat Marquis, Paul Boag, Peter Merholz, Sam Kapila, Samantha Warren, Stephen Hay, Tantek Çelik, Tim Berners-Lee, Trent Walton, Val Head